THE OZONE: AN ANTISOCIAL DIARY
By Olaf Tyaransen
The Evening Herald
Monday
Back in the daze before OZone became a respected, feared and smart-arsed Herald columnist, my main gig was as a respected, feared and smart-arsed rock journalist. So it was with much interest that I picked up veteran NME scribe Nick Kent's just published memoir of the 1970s, Apathy for the Devil (the title coming from a sneered comment by Bob Dylan when asked for his opinion on the Rolling Stones' mid-70s career).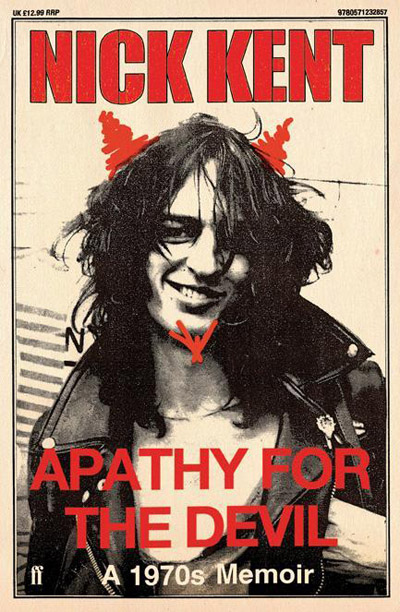 I've never met Kent, but I've always liked his writing. Legendary Irish rock guru BP Fallon, who first introduced him to Bowie and Led Zeppelin, is mentioned several times ("a peculiar but not charmless little man who looked like a glam-rock leprechaun and spoke like an effete Irish hobbit").
I give Beep a call to let him know he's name-checked in the book. "I always liked Nick," he tells me. "He was a real leftfield lunatic. I haven't seen him in many full moons, though. I'm very pleased that he's able to write books because at one point it seemed he couldn't write his own name."
Having recently released his debut single Fame #9 produced by Jack White, Beep tells me that his new band will be making their live world debut in Austin, Texas, on St. Patrick's Day at the SXSW music festival. It's quite some crew – his lead guitarist is Aaron Lee Tasjan who has played with the New York Dolls and the rhythm section is comprised of Blondie's Clem Burke and Nigel Harrison.
"I'm the new Debbie Harry," Beep laughs.

Aaron Lee Tasjan believes in Elvis Presley by BP Fallon in Nevada